Steve Harvey, entrepreneur extraordinaire is adding something new to his resume – Women's clothing designer! Although he has had his line of men's suits for many years, he is now jumping into the realm of women's fashion (and launching his new television show here in Chicago)!
When I checked out the preview of the collection on the K & G website, I must admit, I got excited. The pieces are classic style staples such as sheaths, blouses and blazers with modern twists and chic details such as colorblocking and bold prints, as I discuss in my style book, Standout Style. This makes it easy to incorporate the pieces into any woman's wardrobe (no matter what her shape or body type may be) while also boosting her style.
Here are my 3 top picks from the preview collection: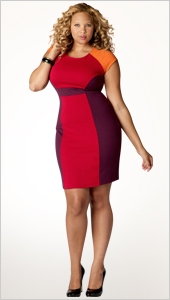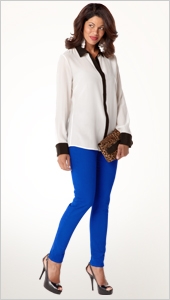 The line officially launches August 21st at K & G fashion superstores. Although pricing is not listed, I assume that the line will be very affordable to mirror the price point of the major retailer. What's your favorite look from the preview collection?
Your Wardrobe Coach,
Tamika